The mother of tennis stars Andy and Jamie Murray, and a leading tennis coach, Judy Murray is a recent convert to golf, and is aiming to get as comfortable with a club in hand as she is racquet as she travels the world
My earliest travel memory… is my mum taking me and my younger brothers to Berwick-upon-Tweed to stay with our grandparents. I remember spending most of the car journey fighting with my brother, and my mum having to keep one hand on the wheel and the other hitting us to behave.
My first holiday overseas was to Tenerife when I was 18 with some friends. I was a typical rookie Scot, lying in the sun without bothering to bring suntan lotion. I got horrendously burnt and blistered and the front of my feet were so painful I couldn't wear shoes. These days I take a cap and factor 50.
After my boys were born, our first big trip abroad was a car-ferry camping holiday in France. In my early days of coaching and when I was managing the boys, all we saw was the airport, hotel and tennis centre – we travelled so much but saw so little, so I'm making up for lost time now.
My most recent golf holiday was to… Vidago Palace in the Douro Valley near Porto in early May. I'm quite new to golf, so this my overseas golf holiday. There's an 18-hole course in the hotel grounds which is reckoned to be the best course in north Portugal. It also had a driving range and practice area and stunning views over the local area. The sun shone, there was a spa on site and outdoor pool, so my first experience of a golfing holiday was bliss, and I've already booked to go back in October.
I bought a two-night stay at Carnoustie Golf Hotel in a charity auction and went there a few weeks ago. Carnoustie is obviously steeped in Scottish golf history. It has the Championship course, and two other 18-hole courses, all of which offer wonderful views out over the North Sea. There's also a starter course for beginners with six very short and varied holes and an 18-hole public putting green, which I loved.
My ideal holiday four-ball would include… Anton du Beke, Robbie Keane and Catriona Matthew.
My most memorable ever round was… when I played in the pro-am at the BMW PGA Championship at Wentworth last September. I had only been playing for six months and was in a team with Oliver Wilson, who had just won the Made in Himmerland tournament in Denmark on the DP World Tour, Peter Jones from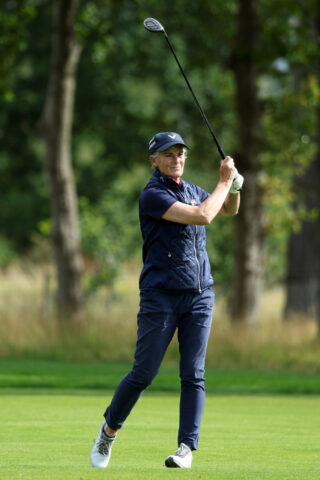 Dragons' Den, and Irish businessman JP McManus. It was daunting in many ways as a newbie in front of big crowds, but an incredible experience. I learned loads from observing Oli at close range and he shared a lot of great tips, especially on getting out of bunkers! Normally I need a spade!
My favourite golf resort is… Gleneagles. This is where I learned to play. I live close by and it's the perfect place to start because it has wonderful teaching pros, a driving range with TopTracer – which has been so useful in trying to understand which clubs to use for different distances – short game practice areas, pitch and putt course, 9-hole par 3 course and, of course, the three Championship courses, all set in beautiful Perthshire countryside. I often meet deer, rabbits, pheasants and swans on the fairways!
I always travel with… notes from my lessons with my Gleneagles pro Matthew Reid.
My favourite hotel in the UK is …. the Isle of Eriska Hotel, just outside of Oban in Scotland. It's on a tiny peninsula where the road gets cut off by the tide at certain times and there's no phone reception, making it even more magical. There's a spa, golf course, wonderful food and gorgeous rooms with four-poster beds. I go there when I just want to switch off from the world.
My favourite city in the world is…Rome.
My memorable meal while on holiday was… when renowned Turkish chef Nusret Gökçe [nicknamed Salt Bae] cooked in front of myself and Andy at one of the restaurants in The Crown Towers in Melbourne during the Australian Open. What a treat!
My holiday reading/playlist would include… the latest book from Lisa Jewell or Val McDermid, and a playlist from the 80s that would include Blondie, Queen, Meat Loaf and Elton John.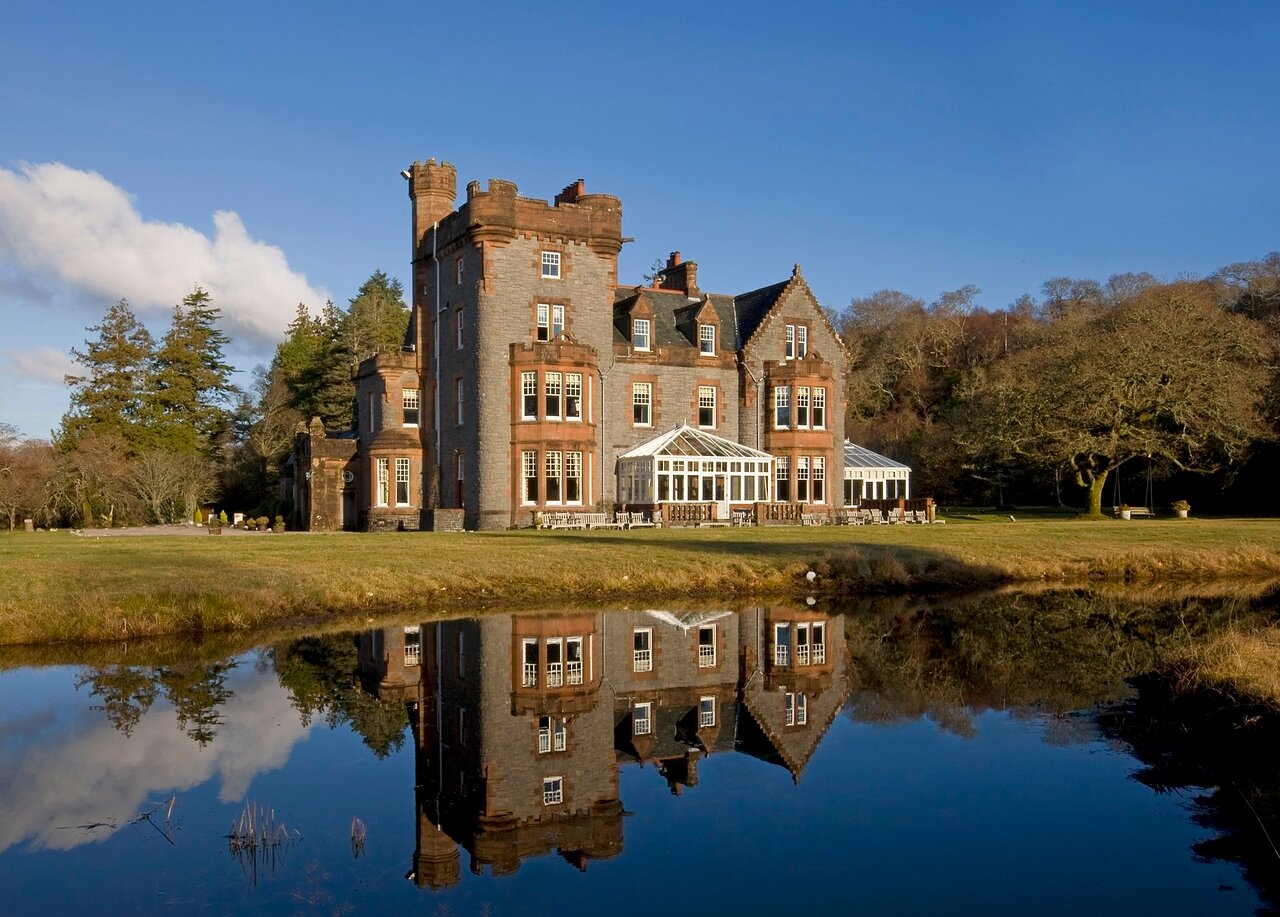 My worst holiday experience was… a four-day trip to Milan several years ago where my luggage got lost and turned up just before I flew home!
I'm planning a golf trip to… Provence. I went to Aix recently to watch Andy playing a final and met a gang of guys at Marseille airport who had been on a lads' golf trip. They sold it to me and it's a great chance to brush up on my French. I have a degree in French but if you don't use it, you lose it.
My top travel tip is… travel light, but always leave room in your bag for shopping! And pack clothes pegs to clip the curtains together in the hotel room to ensure sunlight doesn't wake you too early. That's one of my jet-lag-busting tips!