Several events in the PGA Tour hold a special place in the hearts of the people in the community where a tournament is held. However, there is a specific list of tournaments that are a must-watch for golf fans. For this reason, we have made a list of the most popular PGA Tour tournaments that fans say you have to watch. 
Every golf fan dreams of attending major tournaments such as The Masters, the US Open, or the PGA Championship, but this is not always feasible due to timing and costs. It is clear why someone would want to see these tournaments take place. The stakes are at their highest, which makes these events arguably the most exciting to watch. However, you should not underestimate the pleasure of watching a PGA Tour. The most important thing when it comes to watching a PGA Tour tournament is to make sure you pick the right one. 
The most important factors that go into selecting a PGA Tour tournament include its time of year and location. These considerations are important as the weather can change significantly depending on where a tournament is being held and what time of year. Additionally, some PGA tour events allow those attending to actually play golf before and after the tournament takes place. 
For golfing fans, this provides a unique opportunity to watch some of the greatest golfers in the world play and then try and mimic their technique the next day. Here are some of the top highest-rated PGA Tour tournaments.
WGC-Dell Technologies MatchPlay
First up is the WGC-Dell Technologies Match Play, which takes place in Austin, Texas. This tournament has just about everything you could want to have a good time while watching some outstanding golf. You can find everything from BBQs to enjoy fantastic food outdoors to live music, as well as various popular bars packed full every night. You are guaranteed to have a good time at this event. 
This golf tournament also has a much more exciting format than some of the other events on this list. This means the stakes are higher for the golfers participating in the tournament, encouraging every player to focus and play their best. The courses around this event are truly spectacular and provide viewers with an excellent opportunity to get out on the golf course themselves and soak up some sun as they see how good they are compared to the professionals. 
RBC Heritage
The next tournament on this list is the RBC Heritage event at Harbour Town Golf Links. This event is held just one week following the completion of The Masters. This means it is considered a little less stressful than some of the other events on this list, but it creates a more laid-back and relaxed atmosphere where you can just enjoy some great golf. 
At this event, you can find several golf courses to practice your own golfing skills, including the Sea Pines, which has two courses, and Palmetto Dunes, which boasts 54 holes. If you head over to the Westin Hilton Head Island Resort & Spa, you can find 36 more holes, so you really are spoilt for choice. If you are looking to save some money, then you can head over to Bluffton for cheaper rates. 
Tour Championship
The Tour Championship is another great event held in the fantastic city of Atlanta. The venue for this tournament is East Lake, which has a lot of history in the world of golf. However, one of the issues of this tournament is the travel time between courses, as traffic can cause significant delays. This event has four courses: Stone Island, Chateau Elan Winery & Resort, Bear's Best Atlanta and Lanier Islands. 
For this tournament, only 30 golfers are selected to participate, which may initially put some fans off. However, it is important to remember that the golfers playing in this tournament are some of the best in the world, and you can expect some amazing action on the course. In addition, the first-place cash prize is substantial, to say the least, which means the high stakes add to the excitement. One recommendation is to avoid attending this event in August, as the hot weather can make it somewhat uncomfortable as you spend the day walking the course. 
Farmers Insurance Open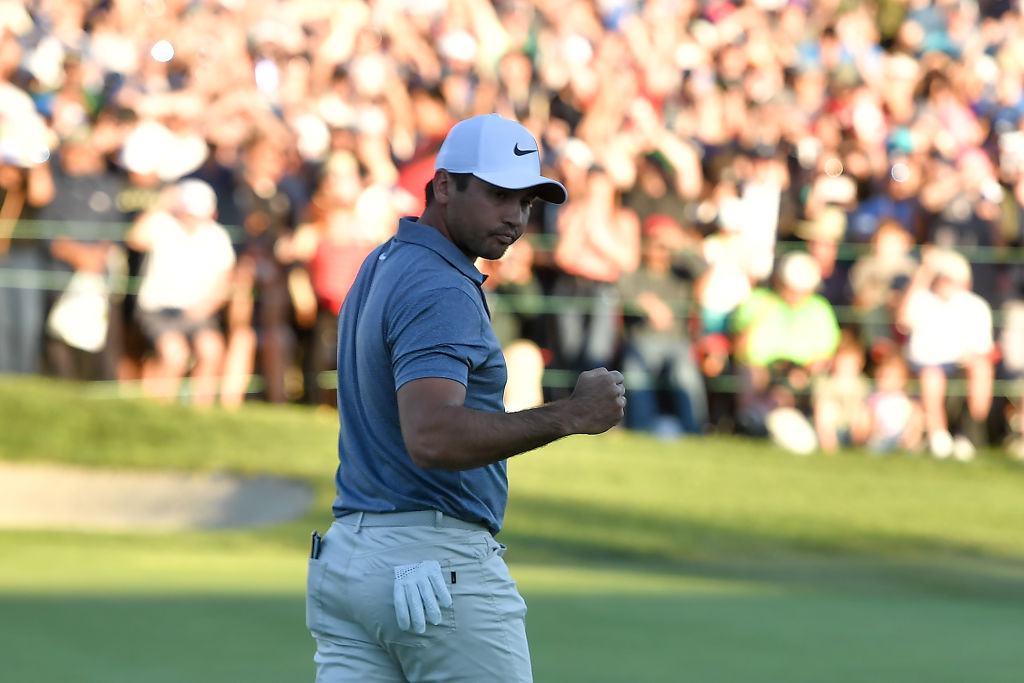 The Farmers Insurance Open takes place in January in San Diego, and the weather is perfect for golf. In 2008 and 2021, the Torrey Pines South Course was the location for two amazing US Opens, which is why so many people flock to watch this tournament. The scenery on this course is outstanding, with blue skies and views over the beautiful La Jolla's ocean cliffs. The golf course is known for being consistently in fantastic condition, allowing players to play at the top of their game. When golfers are feeling good about their golfing ability, you can be sure to witness some outstanding performances. 
For those looking for things to do while the tournament is not running, you're in luck. There is a massive range of things you can do here, from enjoying stunning hill walks to going on tours of the sea caves on kayaks. You can also enjoy some golf in your free time as well at a number of highly-rated courses. Some of the best options include Maderas, Park Hyatt Aviara Resort, Omni La Costa Resort and Coronado. 
If you feel like you have watched and played enough golf for one day, you could head to the San Diego Zoo for a fantastic day out, learning about species you have never heard of and enjoying all the other entertainment offered there. Once your day comes to an end, the Old Town is the perfect place to enjoy a delicious meal. There are so many options that you are guaranteed to find a restaurant that suits your needs.