Equipment Editor Dan Owen has a run out with the new Callaway Paradym Triple Diamond driver, which has been ripping up the professional tours since its launch at the beginning of the year
It's been a busy month testing golf clubs. Follow a fitting session with PXG, I'd already had a full bag session booked with Precision Golf. If you haven't heard of Precision Golf, it is arguably the number one independent custom fitting centre and build shop for golf equipment in the UK, which can be found on an industrial estate somewhere near West Byfleet in Surrey.
As a brand agnostic independent fitter, Precision Golf founder and master fitter Simon Cooper took me through the whole gamut of 2023 driver heads in our session. Finding the best shaft for my game first, Simon honed in on an Accra TZ6 as the shaft that timed most consistently with my swing.
With the shaft in place it was time to find the correct driver head. The Mizuno ST-Z felt amazing but spun too high. Cobra and Ping heads didn't gel with me, while I liked the TaylorMade Stealth 2 Plus, but couldn't get launch high enough. The PXG 0311 GEN 6 was a good fit for my game, and I could happily play that driver. But Simon kept going back the first driver we tried, the Callaway Paradym Triple Diamond.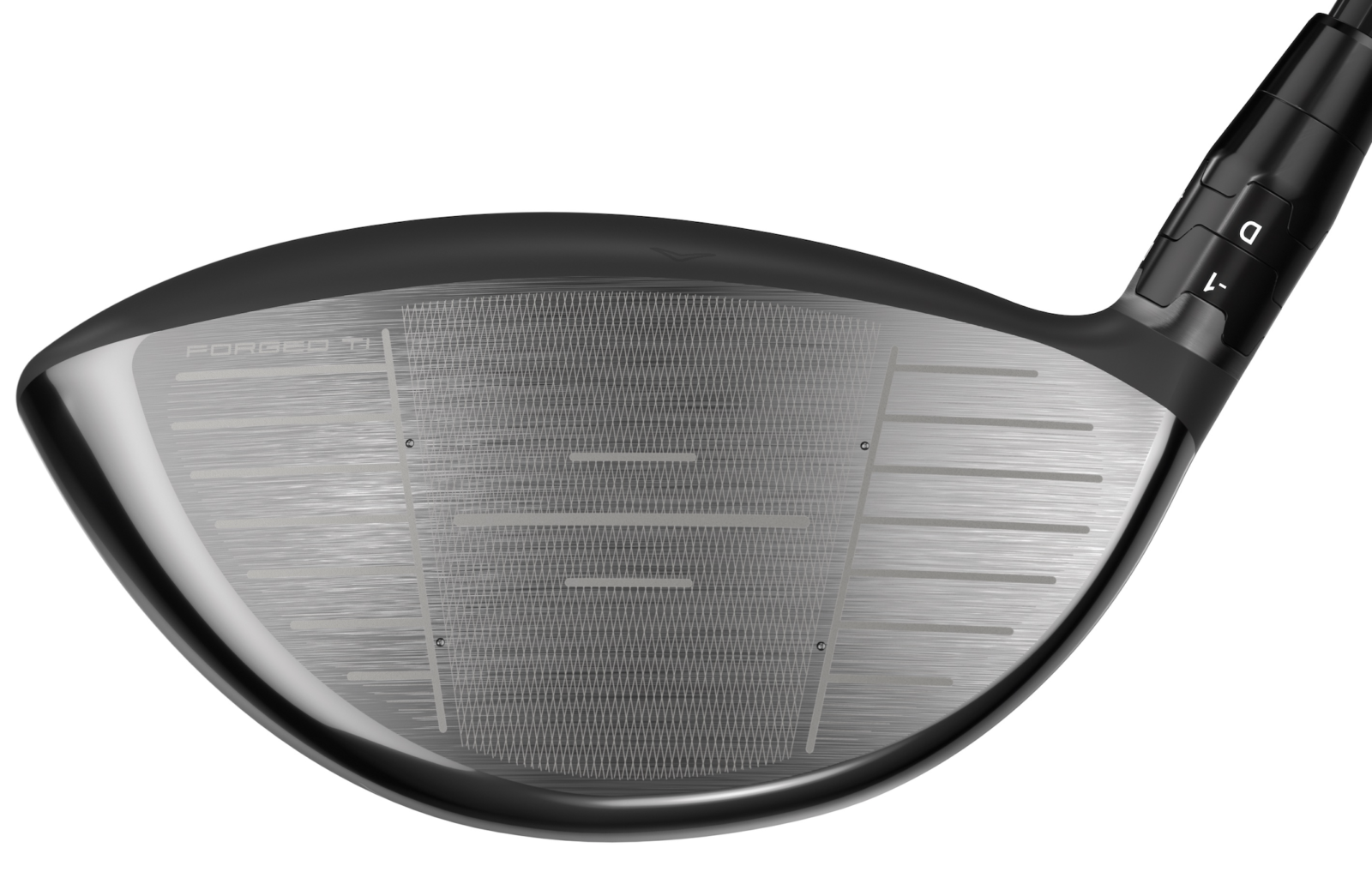 On paper it wasn't one I'd expect to work for me. It's a 450cc head designed for stronger tour-level players looking to lower their launch and spin. It's the driver Masters champion Jon Rahm has been using to great success this season. But it allowed to Simon to optimise my numbers. Because it lowered my spin, Simon was able to loft me up into a 10.5° driver. If you can launch the ball higher while keeping the spin low you will hit the ball further.
While other drivers may have looked better behind the ball and felt better at impact, when paired with the correct shaft for my game, the Triple Diamond was a clear winner. With a very solid impact feel, the head has a smaller slightly triangular shape at address. The two-tone blue and grey crown is quite distinctive, but I love that it has no alignment aid at impact, something I have always preferred dating back to an old Callaway FT Tour driver I used to play.
Like most premium drivers these days, the Paradym doesn't come cheap, with little in the way of change from £600, and a little bit more if fitted with an aftermarket shaft. And while this was definitely the best driver for me, the Precision Golf process was yet more proof that there is a perfect driver out there for every golfer providing you're willing to put in the time and effort.

To find your nearest specialist Callaway club fitter, visit eu.callawaygolf.com