Although golf actually comes from Scotland, it was welcomed with much more praise in Ireland, its neighbouring country where it has been played since the mid-19th century. The game has been evolving ever since, and a large number of locals even expanded their interest by turning to occasional wagering on their favourite discipline. As time goes by, betting on golf becomes more and more popular among the Irish, especially with the emergence of exciting online gambling sites. If you wanted to learn more about this phenomenon as well as some actionable steps you can take to get started yourself, continue reading. 
The High Demand for Golf Betting in Ireland
Let's take a look at some of the key reasons why the Irish love betting on golf:
Strong Passion for the Game
It is a common belief that golfing runs in the blood of the Irish, as the locals are known for their inborn passion for the sport. The love for golf is also nourished among the Irish from a very early age, as it was common for people to get up on a Sunday morning and spend a day at one of the country's incredible courses. Having a chance to unwind during a relaxing game of golf while being surrounded by the breathtaking landscapes that Ireland boasts is still a frequent hobby among the locals. Therefore, it is no wonder that the Irish also enjoy occasional wagering on their favourite leagues. Moreover, the rich golfing history helped the country produce some of the best players on the planet, and the Irish are especially fond of betting on their successes. In return, sports icons like Fred Daly, Rory Mcllroy and Darren Clarke are directly motivated by the pride that comes from having the chance to represent their country and its rich heritage. 
The Variety of Golf Courses
Ireland is known to be the home to some of the world's most famous golf courses, and there are around 300 individual courses and more than 400 clubs on the island. In fact, if we look at the global stats, it is clear that Ireland and the UK hold approximately 51% of all the golf courses on the continent, together with 43% of all registered players. Some of the best courses on the island include the Royal Dublin Golf Club, the Adare Manor, the Hogs Head, the Cruit Island Golf Club, and many others. Additionally, the Irish are extremely proud of the so-called "links" courses where people can enjoy the game by playing on sandy soils with firm conditions, surrounded by stunning sea views. Having the privilege to practice near such renowned places and to learn the basics from other passionate golfers helped spike the interest in the game among the locals, which then resulted in the increased desire for golf betting as well. 
How to Get Started
Check out the following 6 tips that will help you start betting on golf and have an amazing gaming experience:
Find Reliable Operators
No matter how eager you may be to get started, you shouldn't sign up with the first sportsbook you come across. Even though the majority of the operators seem attractive, you need to take some time to a trustworthy platform that will meet your gaming needs and at the same time treat your personal information with confidence and care. The most efficient way to do that is to find a reliable review platform where you can explore a list of sites to bet on golf from Ireland. Such platforms list reputable operators, allowing you to compare them based on relevant criteria such as their wagering options, payment methods, the selection of rewards and bonuses, and more. Sticking to the bookies that were previously examined by third-party platforms will give you peace of mind when it comes to the quality of the overall experience, as well as some finer details like game fairness.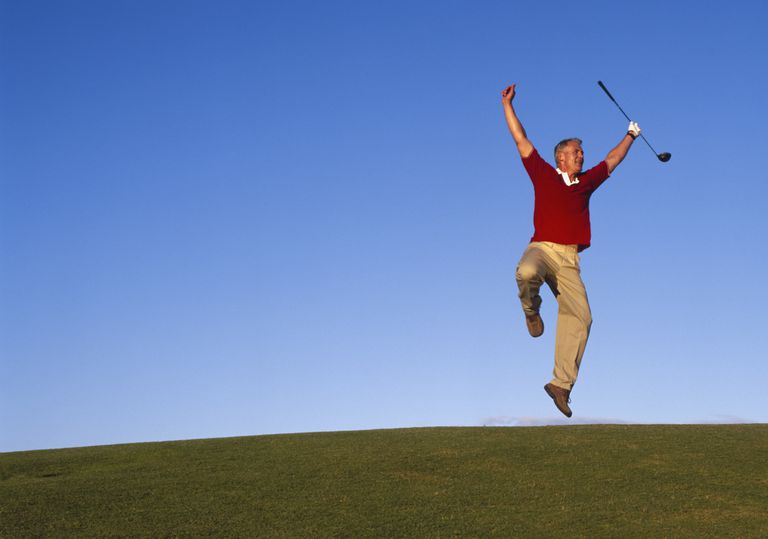 Create Player Pools
Before you start placing actual bets, try to categorize your favourites by creating player pools where you can easily group them based on their strengths and weaknesses. For instance, you could start by forming four different pools, each targeting one of the following features: accurate off-the-tee, brilliant long hitters, excellent iron players, and the best putters. Once you define the criteria for selection, try to place five players in each of the categories. And if you want to be really detailed about it, you can even pull useful stats from websites about the PGA Tour or the European Tour. As soon as the data is ready, you can begin assigning pools to courses in order to see which players are going to suit a particular course.
Determine Course Set Up
Figuring out how the course hosting the games you're interested in is going to be set up is one of the core strategies for successful golf betting. Firstly, find information about the shape and the length of the course, as well as the expected weather conditions for the timeframe that matters to you. Next, you can begin narrowing down the group of potential winners for that particular course by using the pool of players that you've previously created. To give you an idea of how it works: if you're dealing with a long course, you should focus on the players who are able to hit the ball a long way, and if the course is a shorter one, focus on accurate sportsmen with amazing off the tee hits. By using such a detailed strategy you will be able to spot potential winners in a vast pool of players that can sometimes include up to 160 participants for just one event. 
Try Out Live Betting
In-play wagering is another amazing component of golf betting. But in order to have success using this strategy, you will either have to watch the game yourself and follow the progress closely or turn to one of the websites that offer live results. As a bettor, you will learn that luck can easily change, and if a player is leading an event, it is still possible for him to start making mistakes. For instance, if you carefully monitor a game, you can notice that a current favourite began making mistakes in the last three holes, and even though he is still leading, it is reasonable to predict that he might end up losing. Live betting allows you to spot the players who are moving steadily toward success and may have remained unnoticed by others. And if you predict an amazing score achieved by an underdog, you will also make use of some incredible odds with high winnings. 
Use Stables
Keeping a stable of players to choose from each week is a common practice among experienced bettors. As opposed to the player pools strategy where sportsmen are grouped based on a single skill, this practice calls for a list of well-rounded individuals. Such players are not necessarily considered the best in any of the skills, but their game style suffers very few actual weaknesses. Since they are rarely the favourites in any of the games, there will not be many bets revolving around them, but they will be present throughout each tournament, with pretty favourable odds. This method is tried and tested, and it is usually recommended to beginners who are yet to hone in on their golf betting skills. Seasoned players praise this strategy since it serves as an excellent practice, and offers considerable rewards whenever you win. 
Do Not Avoid Prop Bets
Betting on the success of one player is the simplest wagering strategy out there, but putting all your eggs in one basket is also a risky approach. Once you pick up a few skills and start getting comfortable with your new hobby, you should diversify your approach by including prop bets. So what exactly are prop bets? Well, to put it simply – those are the bets that you can place on almost anything that may happen during a game or across the games of one tournament. By definition, prop bets are fun and exciting, and giving attention to some unusual ideas can enrich your wagering experience. Some interesting examples of prop bets that you can come across are: predicting the nationality of the winner of a tournament, top 5 finishers, hole-in-one, lefty/righty to win, over/under handicap, and many others. Moreover, top 5 and top 10 finisher wagers are pretty common among punters, and if you were wondering which prop bets to get started with, those may be the way to go.
The Irish have always been passionate about sports, and golf continues to hold a special place in their hearts. Thanks to the inborn love for the discipline, as well as the variety of courses scattered across the island, many locals developed a habit of playing golf and betting on popular tournaments. Golf betting is surely an exciting pastime to pursue, and with all the useful tips listed above, you can get started in no time.