With the universal popularity of social media, along with the desire to attract new golfers and new customers to the game, golf equipment OEM's are going way beyond gear to grow their market share and influence with dedicated and fringe golfers alike.
Growing diversification
Diversification in business isn't new, but when it comes to golf and golf-related businesses, the focus has traditionally been to hook into the game's most dedicated players to create a customer base. This top-down approach to influence has helped build many of the most successful equipment companies, but with television viewership shrinking and the desire to consume the game in different formats, the biggest companies in golf are taking cues from some of the biggest entertainment companies in the world to build an ecosystem around their products.
The "Disney-fication" of OEMs
When thinking of a business that best exemplifies an all-encompassing ecosystem for its customers it's hard to ignore the behemoth that is Disney and its success. They have movies, content, theme parks, merchandise, resorts and additional licensing. Once you go "Disney" it's hard to go back.
When we look at some of the biggest moves Callaway, TaylorMade, and Titleist have made in the last couple of years, they are all building their own customer ecosystems to keep customers engaged with the brand and coming back from more. The most successful of these decisions to date is Callaway's purchase of TopGolf.
All of our market picks are independently selected and curated by the editorial team.
If you buy a linked product,
GOLF.COM may earn a fee. Pricing may vary.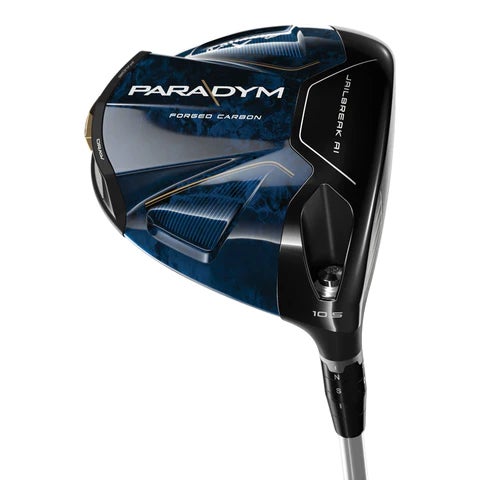 Callaway Paradym Driver
$599.99
To create a new paradigm for golfers, we've reimagined how a driver is built from the ground up. This is a complete shift in performance, with a design that radically breaks the tradeoff between incredible distance and exceptional forgiveness. The Paradym Shift Construction features an industry-first 360 Carbon Chassis that eliminates titanium from the body, so we can push weight and stability to the limit.
What started as a partial investment in the company turned into a full-blown purchase which was completed in early 2021. Since then they have pushed for growth and turned TopGolf into a destination for new and hardcore golfers looking to kick back, have fun and enjoy an alternative way to enjoy the game.
Taylormade has officially started to dive into the off-course entertainment game with its investment in PopStroke which further strengthens its relationship with Tiger Woods, who is also part of the investment group.
TaylorMade Stealth 2, Stealth 2 HD and Stealth 2 Plus Drivers
$600
Click through to purchase a new TaylorMade Stealth 2 driver from Fairway Jockey.
Although TaylorMade's official stake has not been announced, their recent partnership included TaylorMade's CEO David Abeles joining the Board of Directors, which also includes PopStroke CEO Greg Bartoli, TGR Ventures CFO Christopher Hubman and Chairman of NBC Sports Group Pete Bevacqua.
So if TopGolf and PopStroke are theme parks, where are the movie franchises?
One of the most anticipated times of the year for golf equipment junkies is December to January, when PGA Tour, European Tour, and LPGA Tour players sign new or extend existing equipment contracts. These signings have traditionally been met with big announcement videos and events but beyond Brooke Henderson and Nelly Korda signing with TaylorMade big events for professional golfers were few and far between.
Instead, the free agent signing space was filled with influencers and social media personalities that included YouTube stars GoodGood golf, singer Niall Horan signing a partnership with Callaway, Grant Horvat signing with TaylorMade, and No Laying Up partnering with Titleist.
Rather than hoping for the next big professional golf star to come along and get on TV for a few minutes at the time on Sunday afternoon. All of these social media personalities bring with them large dedicated audiences that consume hours of content when and how they want across multiple platforms. Why wait for your favorite show when you can stream it when and how you want it?
What about the actual equipment?
With so much going on outside of equipment, it might feel like companies are taking their foot off the gas pedal when it comes to innovation, but in reality, it's the exact opposite. OEMs are investing more than ever in R&D to drive innovation for everyone from regular golfers to professionals at the highest level.
Just like with cars, commercials, product placement, and celebrity endorsements can only get so much attention, the final purchasing decision comes down to a test drive, and in that case, a golf club still has to perform.
Want to overhaul your bag for 2023? Find a fitting location near you at GOLF's affiliate company True Spec Golf. For more on the latest gear news and information, check out our latest Fully Equipped podcast below.