By Gabe Fisher
Imagine being a 12-year-old who just caught the "golf bug." You feel the urge to play daily. If hitting the links isn't possible, you hit whiffle balls with a 5-wood in your 15-yard-wide front yard, analyzing the ball's trajectory to see if it draws or fades. If it's raining, you intensely watch Martin Hall offer swing advice on Golf Channel, read instructions on how to improve, or, if you really cannot resist, putt on your bedroom carpet.
Then, imagine playing local public courses with their bumpy greens, unsightly dirt patches and overgrown tee boxes, until you gain membership to Meadow Club–the legendary Alistair MacKenzie's first North American design.  
I experienced the culmination of this progression as a 14-year-old high school freshman when I gained membership to Meadow Club as a Junior Merit, a program for young golfers "who don't come from a golfing family or who lack the wherewithal to become members," said head golf professional Jim O'Neal. The program "gives young people a chance … to grow both as golfers and as people."
When I arrived home after learning that I got in via phone call from my father, I ran down the stairs leading to my front door and fell into his arms. Receiving this membership was a dream come true for a young boy who, with his game-improvement TaylorMade Burner irons, thought of himself as unskilled.
Meadow Club is in Fairfax, in beautiful Marin County, just north of San Francisco. The golf course opened in 1927 and was designed by MacKenzie alongside his partner Robert Hunter. The duo collaborated on some of America's finest courses including Cypress Point Club and Pasatiempo, each located some hours down the coast.  
The course is on the Bon Tempe Meadow beneath Mt. Tamalpais, the 2,572-foot mountain that appears to tower over the golf course. Meadow is known largely for its beauty, offering spectacular views of the mountain and the surrounding hilly terrain. For many members, the course is their "happy place," said O'Neal. "It's where they can forget about life's challenges and just relax and enjoy the views."
The atmosphere on the golf course is peacefully quiet; the only visible structures are the clubhouse and a small on-course restroom. The two-lane backroad borders just one hole and is only noticeable when the occasional motorcyclist or car with too loud a muffler passes by.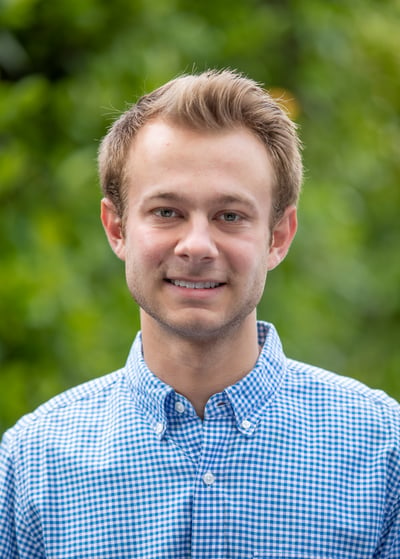 On the other 17 holes, one's senses are exposed to hardly anything other than fellow golfers and MacKenzie's artistry.
The first hole, a 492-yard par-5, is an exciting opening. It plays downhill and usually downwind, offering golfers a great chance to start strong. In winter, long hitters can reach the green in two with a mid- to long-iron; in summer, a mid- to short-iron suffices. The green is two-tiered, the lower of which forms a bowl that funnels balls toward the center.
A shot I once hit on that hole captures the boldness of Mackenzie's greens.
With the pin in front, my 7-iron approach shot drew sharply away from the hole. While airborne, I worried that it would land just above the bowl, leaving an impossible-to-stop putt, not to mention a lost opportunity to make eagle on the green's most favorable hole location. I felt relieved, however, when the ball landed just within the bowl, and excited that it would roll down for a good chance to make eagle. Instead of having to attempt the putt, the Golf Gods spared me the pressure when my ball rolled in for a double eagle. The slope as much as the shot was responsible for that once-in-a-lifetime achievement.
Understandably, O'Neal believes the green complexes are the course's most unique feature.
"They have so much slope compared to more modern courses," he said. "Modern courses are made to be played at a 12 or 13 on the Stimpmeter, so to have pin-able areas, architects make them relatively flat."  
MacKenzie's thoughtful routing of the golf course is another impressive element of Meadow Club, according to superintendent Sean Tully.
When I mentioned writing about a hole in addition to No. 1, he interjected before I could even pose my question: "16," he said, without any inkling of reservation.
"It's a short par-4 near the end of the round, so a golfer coming in during a tournament really needs a birdie," he said. "The hole puts pressure on golfers. Anybody can route a golf course, but a good architect makes a great golf course."
Through his 20 years at Meadow Club, Tully still hasn't lost perspective on what it means to oversee MacKenzie's first North American design.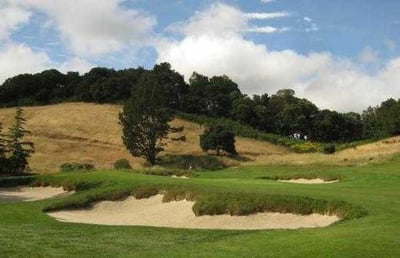 "I'm privileged, in a good way," he said graciously. "I have a huge responsibility."
Complementing the golf course is an abundance of wildlife that vividly reminds players of something we often take for granted –– that we share the planet with gorgeous animals. At Meadow, turkeys gobble and deer frolic. I often saw coyotes and once a bobcat. For some members, seeing the wildlife is their favorite part of the experience, according to O'Neal. I understand why.  
One time, a coyote snatched my friend's Notre Dame Fighting Irish headcover while we teed off far away from where we had dropped our bags. I found the cover, torn and discolored, lying off in the shin-high native grass some days later.
Another time, as I turned the corner up toward the second tee box, I saw a bobcat some 15 yards in front of me, sitting still and staring intensely into a bush. After a minute or two, it gently curled one of its paws inches above the ground, froze for a few seconds, then dashed into the bush in about two strides.
The front half of the bobcat's body remained hidden in the bush for a few seconds, but eventually, it emerged with an unfortunate guest in its mouth: a small animal. The cat returned to its stalking position and devoured its prey directly in front of me, departing just after scooping up all of the fallen parts. Only then was my path to the back tee box unobstructed.
Until I aged out of the Junior Merit program on my 21st birthday, experiences like these brightened my adolescent years, especially when times felt tough.
I was shy as a high school freshman, which made it challenging to form friendships. It was especially difficult to watch my classmates congregate in our school's main lobby on Fridays when I felt I didn't belong in those circles. Ideally, I would have gone over to friends' houses, roamed the malls or done whatever 14-year-olds do together outside of school. Any such plans were replaced by the best alternative I could have imagined –– 9-hole rounds at Meadow Club under the setting sun.
Close to six years later, for a similar reason, Meadow Club served as an escape during the early months of the pandemic. When the world shuttered, Meadow provided solace from worry and isolation. From the time the golf course reopened from shutdown in early May 2020, with bunker rakes removed and touchless inserts in the holes, to the time my membership expired in mid-July, I visited Meadow more frequently than ever, around three or four times weekly. I wanted to take full advantage of my short time left as a member.  
Those two months were some of the most beautiful of my life. I played countless 7 a.m. rounds with a friend, each beginning under the brisk, virus-free, Northern California morning air. Deep conversations ensued, and we built a strong connection on the pure golf course that had enjoyed six weeks of lockdown-induced rest.
One day that summer, I played 54 holes from sunrise to sunset. It was an unforgettable experience, a day in which I've never felt more connected to the game. After my first round, I knew exactly how the course was playing and how my shots were flying.
This led to a stunning miracle during my second round: two hole-out eagles from over 80 yards. Yes, you read that correctly. In a single round, I, not good enough to play collegiate golf, holed two full wedge shots for eagles.
I felt stunned after my second hole out, a feeling that I imagine is similar to draining a game-winning 3-pointer in basketball. "Oh my God," I repeated continually.
My 21st birthday was bittersweet. I teed off early in the morning with my friend and two other gentlemen. It was a regular round featuring good shots and bad until the last couple of holes, when it fully sunk in that my time at Meadow was about over.
After we hit our tee balls on No. 18, I was struck by a wave of emotion, so I walked quickly ahead of my playing partners and started to cry. I then wiped away the tears, hit a pitching wedge on the green, rolled my ball into the hole, then fist-bumped with the two gentlemen.
At this point in the pandemic, we were instructed to maintain six feet of distance from people outside of our households, but I couldn't resist hugging my friend with whom I had shared two wonderful months of golf, so I fell into his arms and bawled.      
In hindsight, that embrace on the final green might seem overly dramatic considering nothing bad happened and I live a life in which all of my basic needs are met. But I believe expressing those emotions was completely warranted.
It was just a natural way of saying goodbye to a place that had played such a special role in my childhood.